Reignite
This is our standard high intensity reformer workout. Every Reignite class starts with an energising warm-up followed by a mix of high intensity, full body strength and cardio-based exercises. All workouts conclude with a cool down stretching session to leave you feeling amazing.
Duration: 50 mins
Equipment: dumbbells, Pilates pole, weighted ball and Pilates ring
Class goals: Improve core strength, reduce lower back pain, increase mobility, build arm and leg strength, create a great looking bum
Best for clients who like HIIT workouts (High Intensity Interval Training)
Each class is unique and instructor led. Workouts are choreographed to top 40 hits, rock classics, party beats, dance bangers and other tracks to get you groovin' whilst you're movin'.
Reignite+
Reignite+ classes are our intermediate class which build on reformer Pilates basics established during Reignite classes. Expect classes to involve more coordination, balance and spicy layers. This class is most suited to clients who have done at least 5 Reignite classes.
You'll get everything you would in a Reignite class, but also…
More challenging spring options
Difference exercises to challenge yourself that little bit extra.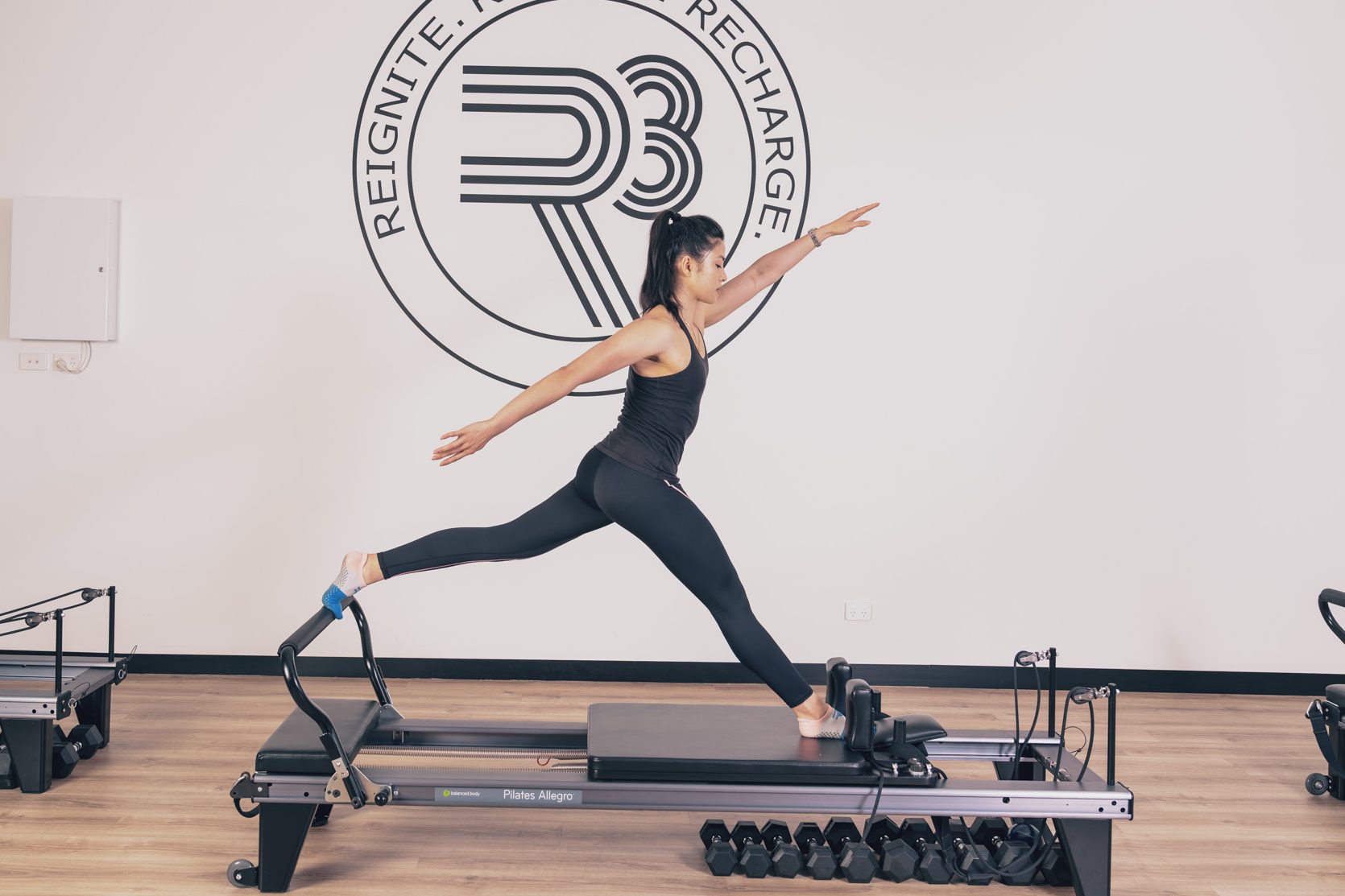 Recharge
Recharge. The name says it all. This class is focused on stretching and toning your body. With long lean muscles, you'll be stronger and more resilient to injuries. You'll also increase your flexibility, joint and muscular mobility. For the toning component, we will be working out at a slower pace, doing more isometric holds and pulses. Think lower spring resistance but more time under tension. For the stretching component, we'll run you through both dynamic and static stretches with inspiration from classical Pilates and Yoga.
Equipment: Pilates pole, weighted ball and Pilates ring
Duration: 45 mins
We've scheduled these classes in the evening so you can unwind before bed.
Perfect for realigning your body, especially for those who spend a lot of their time in one position.
Great for beginners, those who prefer a slower, classical 'Joseph Pilates' approach and injury rehabilitation.
Mum and Bub friendly classes
Our Mum and Bub friendly classes cater to mums who want to bond with their baby whilst getting fit. It's also a great option for parents who are struggling to fit in exercise along with their new arrival.
Leave your bub safely in their pram or play mat whilst you work out next to them. If you need to tend to bub, you're more than welcome to do it on the reformer during the class or wherever in our studio you feel comfortable.
Expect our normal Reignite class but with 2 reformers reserved for mums and bubs and their prams.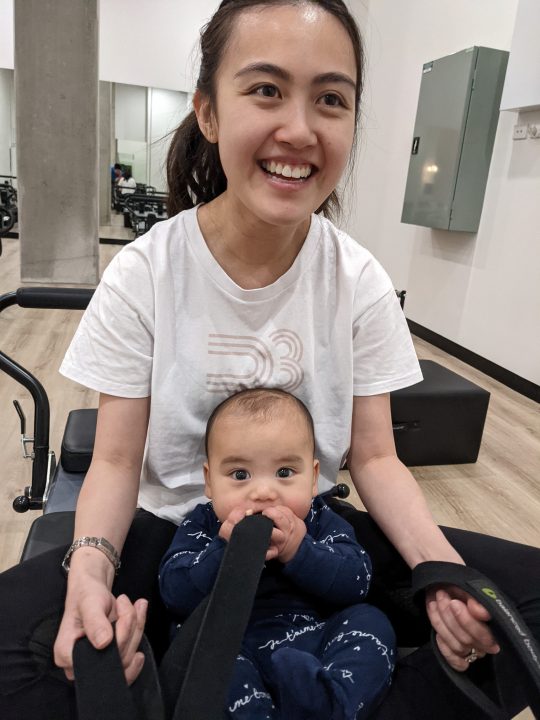 Private Classes
Want to work on your technique or build up your confidence before eventually attending a group class? Private Classes will be perfect for you. After you've bought a private class, simply book by selecting which week you are booking for and then select the 'search' button below the calendar to see which appointments are available for that week.
If you'd like to bring someone along to your private class, the second person will be charged at $28.
Once you've booked your class, please get in touch with what you'd like to work on during your session so your instructor can plan the class accordingly.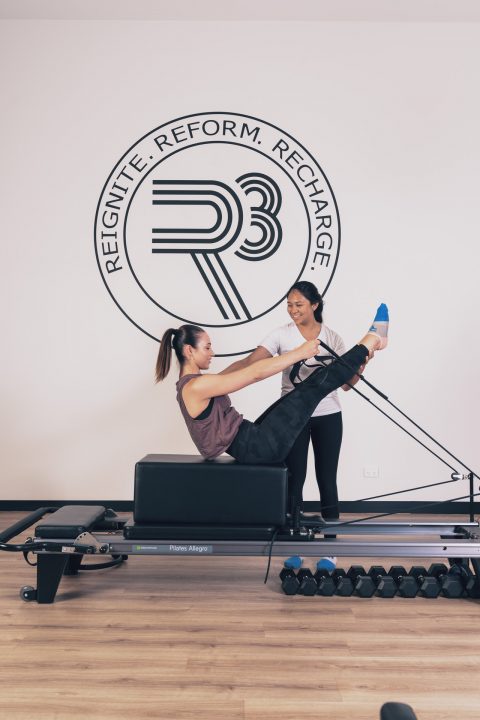 Reform HIIT
Think Reignite… but express! Our Reform HIIT (High Intensity Interval Training) class builds upon the proven HIIT formula of high intensity exercise periods followed with low intensity rest periods but combined with reformer Pilates. You'll get the same muscle building, body fat shredding workout but in less time than our traditional Reignite class.
Great for people with a base level of fitness who are time poor.
Equipment: dumbbell focused.
Perfect for building muscle, improving bone density and burning fat.
Duration: 30 mins.