Our Studio
Come workout with us!
R3 reformer Pilates classes are a completely immersive, whole body workout experience. No matter your exercise experience we will help you get stronger, fitter and more flexible! We offer beginner and intermediate high intensity classes; stretching and interval training classes and now Mum and Bub friendly classes. To learn more about our classes, just click here!
We've designed our reformer area to take you out of your head and into your body. Each class is led by an experienced Pilates instructor accompanied by a groovy playlist to make each class fun and exciting.
Leave behind your stressful workday this is your workout and time for you to focus on you!
First timer?
Here's what you should bring
Firstly, we want you to feel comfortable, so active wear that will allow you to move freely is a must. This includes grip socks for safety and hygiene reasons. No sweat if you forget your socks (excuse the pun), you'll be able to purchase a trendy pair in the studio for just $15.
Secondly, it's always good to bring a water bottle because you'll need to keep hydrated. We don't supply paper cups because we are trying to minimise waste, but there is chilled water on hand to refill your bottle with.
Lastly, sweat towels are provided (or you can buy one in studio).

Your quick reference checklist:
Active wear

Grip socks

Water bottle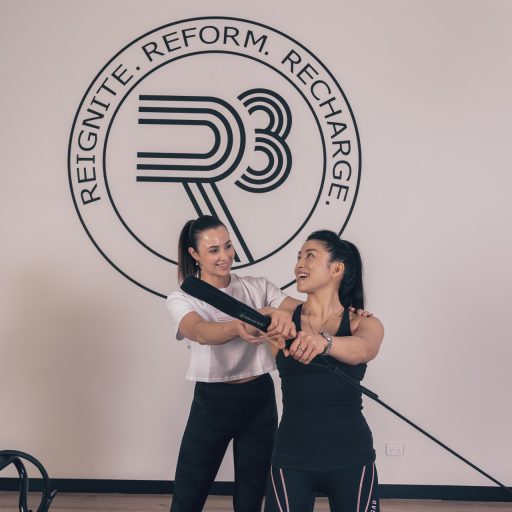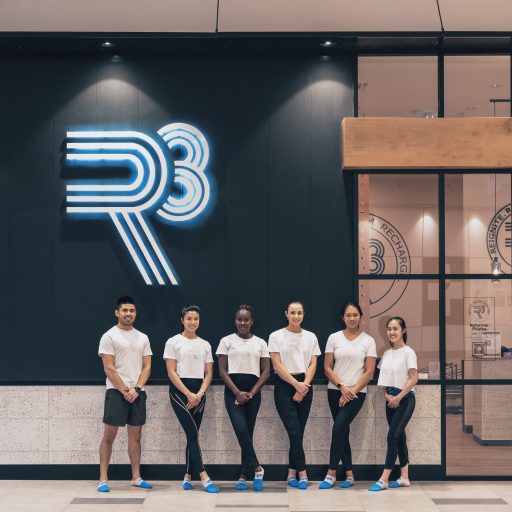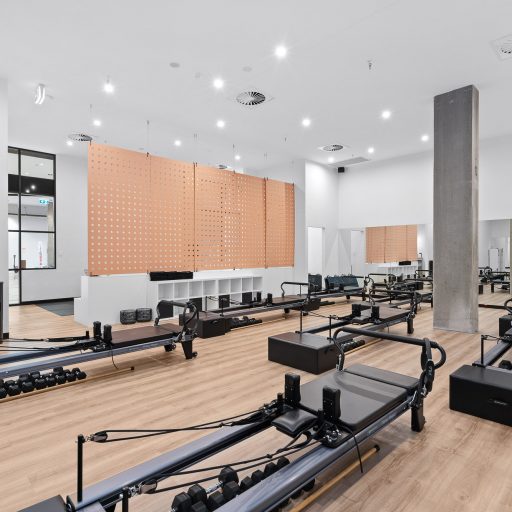 What's our ethos?
A message from the R3 Reform founders
R3 Reform was created from our shared love of health and fitness, specifically our love of high intensity reformer Pilates workouts. We built our studio so we could share our passion with a community of like-minded people. We offer a fun, immersive and challenging workout experience with each session completely unique and designed by our trained Pilates instructors.
Welcome to the R3 community, we can't wait to get to know you!
Love Bernie, Eric, Sandra, Terence.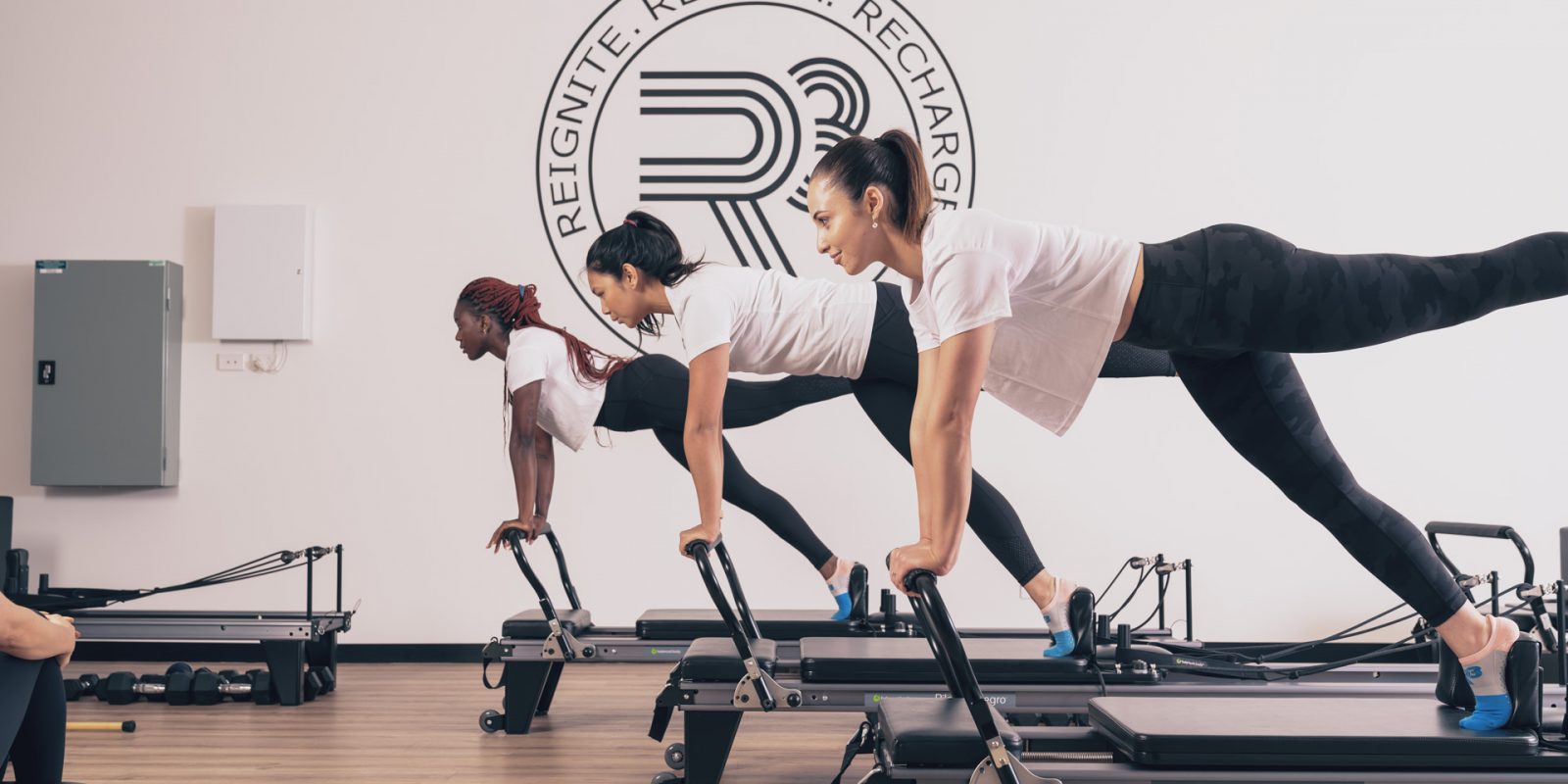 Want to know more? Email us 🙂
Let's talk about you!
Your privacy is important to us. We'll never share your information.
Google reviews
What do our customers say about us?
'Hadn't done Pilates before but the team at R3 have made it such a welcoming and fun experience. The team provides a comfortable work out environment and a fun space. The small intimate classes allow for a relaxing yet intense workout. I can see myself being a regular at R3!'
'Have been to a few classes here, each time was a really great experience. My husband and I are at different fitness levels but both felt like it was a challenging workout. We will be back for sure, would give more than 5 stars if I could! Highly recommend!'
'The team at R3 reform are so friendly and supportive. It is a great new studio perfect for beginners. Very happy with my experience so far!'
'Each session here is a huge huge challenge, strength, cardio all of it …a dynamic and balanced workout creating soreness in all the right places. R3 certainly proved me wrong I'm used to high-intensity workouts, such as HIIT, running and cardio crazy, I struggle to get out of the mindset that you really have to be dripping with sweat to get a good workout, not only has it helped my fitness it's really helped my mind too … The trainers are all amazing, so friendly and the best part is that they individually pick up your strengths and weakness' and single handedly work with pushing each of us ! A beautiful little close knit community, so grateful you opened nearby, keep up the great work and awesome vibe LOVE THIS PLACE xo'
'Have been going for just over a month and I already feel stronger and can see that I am becoming more toned! The instructors are friendly, the machines are well distributed throughout the room so that the instructors can make sure you are doing your exercises properly, and the overall environment is supportive. Highly recommend :)'
'Awesome workout, great trainers and clean facilities. Been going for a couple of months and I don't see myself stopping any time soon - highly recommended!'